What is a Widget?
A widget is a standalone piece of HTML text/functionality from one website that can be embedded into another.
Display a boxer's name and their latest WLD record.
Get the code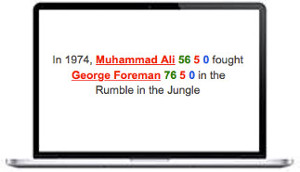 Display latest results.
Choose the countries to display results from and also the number of results to display.
Get the code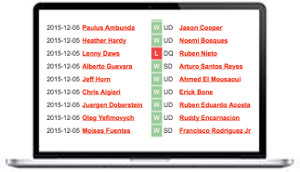 What Else You Need to Know
The widgets are free to use
You can style the widgets to fit your own website
Boxers appear as links to the boxers' page on BoxRec