Ceferino Garcia vs. Henry Armstrong (2nd meeting)
Jump to navigation
Jump to search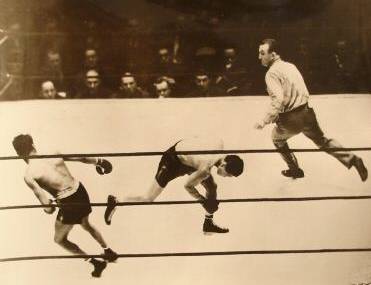 Date: 1940-03-01
Location: Gilmore Stadium, Los Angeles, California, USA
Referee: George Blake
The fight was recognized as a World Middleweight Title fight only by the California State Athletic Commission. Garcia was also recognized as World Middleweight Champion by the New York State Athletic Commission, but the NYSAC version of the title wasn't on the line because the fight was scheduled for ten rounds, instead of fifteen.
Most ringsiders felt that Armstrong had clearly won.
According to Boxing: The 20th Century, Armstrong was offered $75,000 to fall in round four.
The referee was the sole judge. This was George Blake's last assignment as a referee, according to his obituary in the New York Times on Dec. 21, 1952.