Alexander Zolkin
Jump to navigation
Jump to search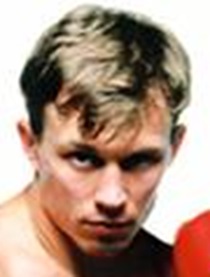 Name: Alexander Zolkin
Birth Name: Александр Викторович Золкин
Hometown: Westerville, Ohio, USA
Birthplace: Moscow, Russia
Stance: Southpaw
Height: 196cm
Reach: 208cm
Promoter: Record
Judge: Record
Pro Boxer: Record
Amateur Boxer: Record

Trained by former Super Heavyweight Mixed Martial Arts World Champion and Super Heavyweight Powerlifting World Champion John Schaeffer in Shillington, Pennsylvania. Schaeffer protested the controversial stoppage of Zolkin by Henry Akinwande on a cut, as Zolkin was able to continue. It was Zolkin's only (unavenged) loss in his ten year professional career, and it occurred in a world heavyweight title bout on a Don King card.