Berry Gordy
Jump to navigation
Jump to search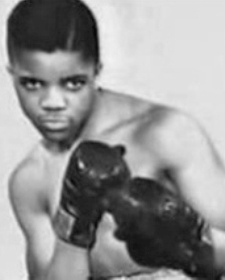 Name: Berry Gordy
Hometown: Detroit, Michigan, USA
Birthplace: Detroit, Michigan, USA
Pro Boxer: Record



Berry Gordy had at least three bouts in the Los Angeles area in 1949. His autobiography reports him as having a pro record of 10-3-2 (4). Reported by another source as having won 13 out of 19 pro fights. He served in the United States Army during the Korean War from 1951-53. He went on to found Motown Records in Detroit in 1958.
2008 California Boxing Hall of Fame program page on inductee Gordy
The Berry Gordy Story: [1].