Jack Johnson
Jump to navigation
Jump to search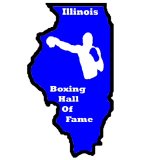 Name: Jack Johnson
Alias: Galveston Giant
Birth Name: John Arthur Johnson
Hometown: Raleigh, North Carolina, USA
Birthplace: Galveston, Texas, USA
Died: 1946-06-10 (Age:68)
Stance: Orthodox
Height: 184cm
Reach: 188cm
Promoter: Record
Referee: Record
Pro Boxer: Record


Career Overview
Jack Johnson, named by some historians as the single most important athlete in modern sports history, was the first black man to win the World Heavyweight Championship. It was not simply his skin color which shattered convention, but also Johnson's brash personality, his willingness to defy tradition and popular opinion to be his own man, and the combination of power and technique which he used to defeat an entire generation of the division's best that made him a figure of incredible historic significance during the early twentieth century.


Early Years
Johnson was the child of slaves who had been freed during the Civil War. Raised in a penniless family, he had little schooling as a child and spent his teenage years working as a laborer on the docks of Galveston, Texas. To earn side money, he occasionally took on fellow workers and local toughs in back-room brawls for a pot of money offered by onlookers. He is also said to have participated in the infamous "battle royals," racist spectacles during which several African Americans were blindfolded and set to fighting one another to the finish. The last man standing won a collection of pocket money from spectators.

Johnson's complete record as a professional prize fighter has likely never been compiled. Boxing was still a very underground and illegal activity in most of the country, Galveston included, and official details were not recorded during his early career. His first organized fight for pay appears to have taken place on a beach outside of a Galveston saloon during the summer of 1895, against fellow dock worker John Lee. Johnson won, reportedly by knockout in the fifteenth round, and collected the $1.50 winner's purse. He continued taking on other locals until traveling to face John "Klondike" Haynes at the Howard Theater in Chicago, Illinois. Klondike was regarded as a rising prospect by sporting circles in Chicago and gave the Texan the toughest fight of his early career. Rising from a knockdown in the first round, Klondike scored a knockdown of his own in the fifth, sending Johnson to the floor with a body shot. Though it appeared to the crowd that Johnson could rise, he remained reclined for the entire referee's count, expecting to secure himself the ten dollar loser's purse. After Jack was counted out and went looking for his pay, however, he found he had to beg just to receive three dollars.

Johnson returned to fighting no-names in Texas until securing a rematch with Klondike on June 25, 1900, in Galveston. This time, the outcome was a twenty-round draw. The pair fought a third match in Memphis later that year, with Johnson proving himself a vastly improved fighter. He closed Klondike's eye early, established himself as the clearly dominant fighter by the seventh round, and forced his opponent to quit in the fourteenth. Now Johnson was recognized as one of the leading young fighters in the division and was drawing the attention of other big names. Joe Choynski, a smallish but crafty ring veteran who had been in the ring with the likes of champions Jim Corbett and Jim Jeffries, was the first internationally known fighter Johnson faced. On February 25, 1901, the aging Choynski used his tremendous skills to knockout Johnson with a left hook in the third round. The Galveston police subsequently jailed both men for participating in an illegal prizefight. They spent twenty-three days in a cell together, the older man teaching his cellmate everything he knew about ring craft and technique during their stay.

Making good on Choynski's lessons, Johnson continued to fight respected boxers in the coming years, losing to Hank Griffin over twenty rounds on November 4, 1901 and then holding Griffin to a draw on the day before Christmas. Many of the big fights waited on the West Coast, where anti-boxing laws were less strictly enforced. So Johnson traveled to California, knocking out contender Joe Kennedy in Oakland, Jack Jeffries (younger brother of World Heavyweight Champion Jim Jeffries) in Los Angeles and future World Light Heavyweight Champion George Gardner in San Francisco. On February 5, 1903, he took the unofficial World Colored Heavyweight Championship after winning a twenty-round decision over Denver Ed Martin in Los Angeles. Over the next two years, he defended this distinction against all of the best black opponents available. He defeated future hall of famer Sam McVea three times between 1903 and 1904, Sandy Ferguson twice during the same period and won a rematch with Martin in October of 1904.


Uncrowned Champion
During this time, James J. Jeffries reigned as the Heavyweight Champion of the World. Because of his recent wins over the likes of Gardiner, Martin, and McVea, many regarded Johnson as the most worthy challenger for Jeffries' crown. Many inside the sports world were impressed with Jack's muscular physique, supreme defensive techniques, knockout punching power, and his ability to maintain his stamina in the late rounds. However, because of Johnson's skin color, Jeffries refused the match, saying he did not wish to break precedent and offend many fans by allowing a black man a chance to gain the most prized title in sports. Jeffries' excuses for ignoring Johnson were reinforced when, on March 28, 1905, Kentucky's Marvin Hart won a controversial decision over Johnson in San Francisco. Hart was a one-dimensional fighter who played right into Johnson's hands and most at ringside felt that the referee's decision had been fixed. All the complaints were for naught, however. When champion Jeffries retired from boxing, Johnson was forced to watch as Hart won the vacated championship with a knockout of Jack Root just four months later.

Both Hart and his successor as champ, Tommy Burns, refused to meet Johnson with the title on the line. Thus Jack was relegated to fighting the various contenders in the division, hoping to clean the division out of all talent and leave Burns with no choice but to give Jack a title shot. Though he suffered a brief setback in losing to future hall of famer Joe Jeannette by disqualification in 1905, he avenged the loss with a fifteen round decision the next year. A one-sided victory over another hall of fame fighter, the legendary "Boston Tar Baby", Sam Langford, further established Jack's credentials as the most talented fighter in the division. Though Langford later claimed that the fight was close, articles from writers witnessing the match describe a signature performance by Johnson. After holding Jeanette to a ten-round draw in November of 1906, Johnson headed overseas to Australia, a nation then known for producing some of boxing's rising stars. While there he fought Peter Felix and Bill Lang, two of the most popular and talented fighters from the region. Both men were knocked out, Felix in the first and Lang in the sixth. Jack had hoped to lure the national champion, Bill Squires, into a match, but Squires instead sailed to America in pursuit of a shot at either Jeffries or Burns.
On July 17, 1907, Jack scored one of his most impressive victories, a second-round demolition of Bob Fitzsimmons, who, earlier in his career, had been the first man to win world championships in three weight divisions: middleweight, heavyweight, and light heavyweight. By this time, Fitzsimmons was a wily and hard-hitting forty-five-year-old veteran of at least sixty professional fights. Jack had once worked as Bob's sparring partner, but now the student had become the master. It was a horribly one-sided contest, but Johnson's victory made international headlines and put further pressure on World Heavyweight Champion Burns to finally take a fight with him. Burns insisted to the press that he would be willing to face Johnson, but only if he were guaranteed at least $30,000 for the bout. No man had earned more than half that amount for any prize fight before and the demand was regarded as Burns' way to avoid any actual meeting with Johnson.

After Johnson knocked out contender Fireman Jim Flynn later in 1907, he traveled again to Australia, where Burns was scheduled to meet Bill Squires and Bill Lang in championship contests. Jack sat ringside at both fights and vocally taunted the champion throughout the matches. His presence in Australia became front page material for the country's leading newspapers and a local promoter, Hugh D. "Huge Deal" McIntosh, was inspired to come up with the then astronomical sum of $30,000 which Burns had half-jokingly required to ever face Johnson. Satisfied with the proposed purse, Burns signed the contract and the fight was scheduled the day after Christmas, 1908, in a custom-built stadium erected along Sydney's Rushcutter's Bay. The fifty-some thousand spectators who turned out to watch the fight witnessed one of the most one-sided beatings any World Heavyweight Champion ever took in the ring. Burns was floored by a right uppercut in the first round and, though he rose to fight on, was badly outclassed by the bigger, stronger, more technically proficient challenger. Burns fought bravely but the police stopped the proceedings during the fourteenth round. Jack Johnson had become the first black man to win the richest prize in all of sports.


The Jeffries Fight
When he returned to America, Johnson was regarded with almost universal disdain, even from fellow blacks. This was not solely because his winning of the title had increased racial tensions throughout the world, but because he had not been at all secretive about his romantic relationships with white women, which was beyond a social taboo for the times. A public outcry arose for anyone who could defeat Johnson and return the championship to the white race, a Great White Hope. The first significant "White Hope" Johnson met in the ring would be Stanley Ketchel, the reigning Middleweight Champion of the World. Though he was at a massive size disadvantage against Johnson (more than thirty pounds and more than four inches in height), Ketchel was a tremendous puncher and was thought by some to have a good shot at taking away Jack's title.

The bout with Ketchel took place on October 16, 1909, at the Mission Street Arena in Colma, California, a suburb of San Francisco. Legend has it that both fighters agreed go the full twenty rounds for the benefit of the motion picture exhibitors. Though Johnson scored a knockdown and appeared to have the edge in the match, it was clear he was holding back and did not want to put Ketchel away. In the twelfth, though, when the champion dropped his hands and provided an opening, Stanley let fly a lunging right hand that surprised Jack and sent him fumbling backward onto the seat of his pants. Ketchel's glory proved short lived, however, as Johnson immediately rose to his feet and fired off a left-right combination to the jaw that left the challenger sprawled on his back. As the referee counted Ketchel out, Johnson brushed his challenger's teeth from his glove. (Afterward, on November 29, 1909, while appearing at the Star Theatre in Brooklyn, NY, Johnson was arrested by police for announcing from the stage that he was "prepared to fight any man in the world." [1], [2], [3])

On Independence Day, 1910, Johnson finally got his long-awaited shot at Jim Jeffries, the man who, five years earlier, had retired as the undefeated Heavyweight Champion of the World. Even before it happened, the meeting between these two fighters became the most anticipated, controversial and talked-about sporting event in a generation. Many whites believed that Jeffries, despite a five year absence from boxing, was the legitimate Heavyweight Champion of the World by virtue of his retiring without tasting defeat. They predicted that Jeffries would be the man to take the laurels from Johnson. On the day of the fight, however, all hopes for Jeffries were dashed. Johnson dominated the ex-champion nearly as lopsidedly as he had Tommy Burns, appearing impervious to Jeffries' vaunted punching power and using his own defensive prowess to frustrate and exhaust Jeffries. In the fifteenth round, he dealt the challenger his first two professional knockdowns before referee Tex Rickard, who doubled as promoter, stopped the bout.
Though the Jeffries bout earned Johnson a total of $121,000 and the grudging respect of many whites as the world's premiere prizefighter, it also proved a boon to both his private and professional lives. The result of the fight produced race riots in several of the country's urban centers, leaving more than a dozen men dead. Fearing films of the fight would create similar turmoil, Congress passed an act forbidding the interstate transfer of boxing films.
Exile
Johnson stayed out of the ring for two years, then defended the title against Fireman Jim Flynn in Las Vegas, New Mexico on July 4, 1912. According to the Associated Press, "Flynn displayed no ability throughout the fight." Flynn was cut about the face and by the sixth round, he was deliberately trying to butt the champion's chin with his head. The referee warned him repeatedly, but it did no good. The fight was stopped in the ninth round by the state police, who declared it a brutal exhibition. The referee then announced that Johnson had won on a foul and the fight was over.

On October 18, 1912, Johnson was arrested on the grounds that his relationship with Lucille Cameron violated the Mann Act against "transporting women across state lines for immoral purposes." Cameron, soon to become his second wife, refused to cooperate and the case fell apart. Less than a month later, Johnson was arrested again on similar charges. This time, the woman, another alleged prostitute named Belle Schreiber, testified against him. Johnson was convicted by an all-white jury in June 1913 and was sentenced to a year and a day in prison. Not long afterward, Johnson jumped bail and left the United States as a fugitive from justice. Escaping through Canada, he managed to make his way to France, where he generally avoided the boxing ring and lived off of his wealth.

On December 19, 1913, Jack defended his championship for the first time in seventeen months against Battling Jim Johnson, an African American of no relation to the champion. Held in Paris, it was the first fight for the World Heavyweight Championship between two black men. Johnson was not in top shape and entered the ring with an injured left arm. It was a lackluster performance and after ten rounds, the bout was declared a draw. Many of the spectators asked for their money back.

When facing unheralded American Frank Moran in Paris on June 27, 1914, Johnson again neglected to enter the ring in top fighting shape, as evidenced by his hefty weight of 221 pounds. Though he lacked ring technique, Moran possessed a powerful right hand punch he affectionately named "Mary Ann." He was also a tough, determined fighter and made it a difficult night for the overconfident champion. After twenty closely contested rounds, referee Georges Carpentier declared Johnson the narrow victor.
By now, Johnson was getting home sick. Having been exiled in Europe for two years, he missed his family and also missed the limelight he was accustomed to back in America. He began looking for a way back into the United States without risking arrest and imprisonment. In 1915, he was approached by Jack Curley, manager for the rising "White Hope" prospect Jess Willard. According to Johnson's later accounts, Curley said that he had connections within the U.S. government that could help him get into the country safely, if Johnson would agree to take a dive against Willard. Curley always denied making such a deal. Regardless, Johnson signed a contract to face Curley's fighter in a match scheduled for forty-five rounds. At the Oriental Park Race Track in Havana, under the blistering Cuban sun, Johnson faced his tallest, biggest challenger. Willard weighed 240 pounds and stood over six feet, six inches. Though Jack used all of his ring guile and speed to gain a lead during the first twenty rounds, Willard's size and the sauna-like heat began taking their toll on the 37-year-old champ. His energy slowly sapping away, Johnson began to fall victim to Willard's heavy punches and eventually collapsed from a right hand in the twenty-sixth round. Lying on his back, shielding his eyes from the sun, Jack was counted out and lost his championship. Johnson's claims that he took a dive and that the fight was fixed is almost universally disbelieved by boxing fans, experts and historians.
Later Years
Whatever his plans had been before the fight with Willard, Jack did not return to the United States for several years. Instead, he lived in Spain and Mexico, continuing his boxing career against hopeless, overmatched opponents. In 1920, he finally turned himself in to U.S. authorities and served his sentence from the Mann Act conviction in the federal prison at Leavenworth, Kansas. While in jail, he continued to box and, upon his release, began to campaign for a shot at the sensational new World Heavyweight Champion, Jack Dempsey, Willard's conqueror. But, now in his forties, Jack could not secure a fight with a major heavyweight contender. On May 30, 1926, 46-year-old Johnson was stopped in seven rounds by unheralded Bob Lawson, his first defeat since facing Willard eleven years earlier. He won just one of his last six contests before retiring in 1931. According to boxrec his record was 68-11-11 with 2 no decisions and a no contest.

During the later years of his life, Johnson attempted to become the trainer of Joe Louis, the man who would eventually succeed him as the next African American World Heavyweight Champion. Louis' managers, however, wanted nothing to do with Jack, whose reputation they saw as a threat to Louis' marketability. Though Jack would not be a part of Louis' team, he continued to be a frequenter of fight circles until his death in a car accident in Raleigh, North Carolina on June 10, 1946.

As a testament to his great impact on the sport of boxing and his prowess in the ring, Johnson was part of the inaugural class of inductees into the International Boxing Hall of Fame in 1990. Nat Fleischer, the founder of The Ring magazine, a man who had witnessed every World Heavyweight Champion from Jeffries to Joe Frazier, continued to regard Jack Johnson as the greatest heavyweight of all time until his dying day.
Early record
Details of the first few years of Johnson's career are sketchy at best. Most records for Johnson contain a number of bouts - some undated - for the years 1894-1902, with most of them supposedly staged in Galveston. As these bouts could not be verified by research of the contemporary Galveston Daily News, nor by any other source, they are left off his record at Boxrec. The bouts are:
1894-00-00 KO 15 John Lee, Galveston (also as W 16)
1894-00-00 W Dave Pierson, Galveston
1895-04-11 L 4 Utah Bob Thompson, Galveston
1896-00-00 W Howard Pollar, Galveston
1897-00-00 KO 4 Jim Rocks, Galveston
1897-00-00 W 10 Sam Smith, Galveston
1898-00-00 KO 3 Reddy Bremer, Galveston
1898-00-00 W 4 Jim Cole, Galveston
1898-00-00 D 15 Henry Smith, Galveston
1899-02-11 D 7 Jim McCormick, Galveston
1899-03-17 W DQ 7 Jim McCormick, Galveston
1899-12-16 D 12 Pat Smith, Galveston
1900-03-07 W 15 John Lee, Galveston
1900-03-20 KO 15 Willie McNeal, Galveston
1900-04-06 W 15 Bob White, Galveston (also as 1902-04-06 in California)
1900-04-12 KO 2 Charley Brooks, Galveston
1900-05-01 KO 7 Jim Scanlan, Galveston
1900-05-06 KO 2 Jim McCormick, Galveston
1900-05-28 KO 7 Jim McCormick, Galveston
1900-06-12 KO 3 John Miles, Galveston
1900-10-00 KO 10 George Lawler, Galveston
1900-11-00 W 12 Josh Mills Memphis TN
1902-02-22 KO 4 Ed Johnson, Galveston
While some of the bouts mentioned here appear to be clear double entries of the same fights, others could be verified by research of said Galveston newspaper - yet with different results and dates. The Ed Johnson fight, for example, turned out to have occurred in 1897 instead of 1902. There remains a possibility that some of these fights were fought around Dallas, as Johnson was also billed as being from that city. With these results included in his record Johnson would have been 87-12-14 with 2 no decisions and 1 no contest.
Exhibitions
While incarcerated at Leavenworth Federal Prison, Johnson engaged in a number of exhibition matches:
1920-11-25 W 4 "Topeka" Jack Johnson
1920-11-25 KO 6 Frank Owens
1921-04-15 KO 6 Jack Townsend
1921-05-28 KO 5 Joe Boykin
1921-05-28 EX 2 John Allen
Others have included them on his record as fights believing they were serious bouts which would make his record with 92-12-14 with 2 no decisions and a no contest.
Professional record
Championship Record
6 opponents (4 by KO) beaten for the World Heavyweight Title.
Trivias
Reference sources
External Links