Kara Ro
Jump to navigation
Jump to search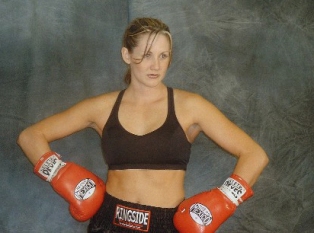 Name: Kara Ro
Alias: K.O.
Birth Name: Kara Olivia Rheault
Hometown: Windsor, Ontario, Canada
Birthplace: Sudbury, Ontario, Canada
Stance: Orthodox
Height: 173cm
Reach: 173cm
Pro Boxer: Record


---
Along with the retired Laila Ali, one of only two recognized female world champions to retire undefeated.
Chronic back injuries which required surgery and long recovery periods caused long gaps between bouts during Ro's career.
Kara Ro is married, retired, and works as an amateur and professional boxing and MMA trainer in Windsor, Canada, and Detroit, Michigan. She also hosts 'TKO with Kara RO', a Canadian radio talk show unrelated to boxing.
TKO with Tara Ro Radio Show Link [[1]]