Lee Roy Murphy
Jump to navigation
Jump to search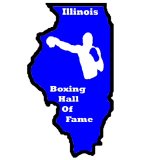 Name: Lee Roy Murphy
Alias: Solid Gold
Hometown: Chicago, Illinois, USA
Birthplace: Chicago, Illinois, USA
Stance: Orthodox
Height: 180cm
Reach: 196cm
Pro Boxer: Record
Amateur Boxer: Record


Lee Roy Murphy (LeRoy) had an amateur record of 157-17, representing Chicago he won four Intercity Golden Gloves' championships in 1977 at 165 lb. and in 1978 through 1980 at 178 lb. He won the 1979 Light Heavyweight National Golden Gloves and earning a spot on the 1980 United States Olympic team. However, as the USA boycotted the 1980 Summer Olympics in Moscow due to political reasons, Murphy and the rest of his team were not allowed an Olympic berth. Murphy's amateur trainer was Gene Kelly (Coach).
His brother, Ken Murphy, was also a prizefighter and fought Fabrice Tiozzo for the WBA cruiserweight title in 1999.