Phil Schlossberg
Jump to navigation
Jump to search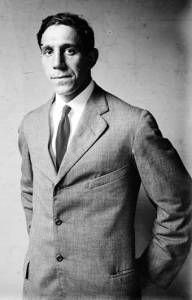 Name: Phil Schlossberg
Alias: Sailor Schlossberg
Hometown: Boston, Massachusetts, USA
Birthplace: Russia
Died: 1969-08-23 (Age:85)
Promoter: Record
Pro Boxer: Record
Amateur Boxer: Record

Division: Heavyweight
Photo #2

According to the May 28, 1908 Tacoma Daily News (Tacoma, WA, USA), Phil Schlossberg, a full-blooded American Indian, had joined the United States Navy at age 14 years. Per the Jan. 20, 1909 edition of this newspaper, his ship recently had been at Colombo, Ceylon, in mid-December 1908. (See the May 26, 1915 Seattle Star news-wire article for how boxing was conducted in the United States Navy at that time. [1].)
On April 13, 1909, at Boston, he won the national amateur heavyweight championship with a KO-1 over Emery Payne of New York.
He managed Ernie Schaaf until he sold his contract to Jack Sharkey.
Schlossberg reportedly spent most of his last years in Boston.
---
Bouts:

May 1, 1907 - Boston AAU auditorium. Phil Schlossberg is KO'd in 2 by Emory Paine.
April 23, 1908 - Los Angeles Chutes. Phil Schlossberg W6 over Walter Alteri for the heavyweight championship of the Fleet. Jim Jeffries referee.