Wilfred Benitez
Jump to navigation
Jump to search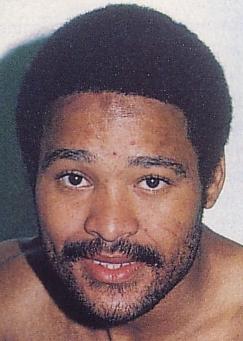 Name: Wilfred Benitez
Alias: El Radar / Bible of Boxing
Hometown: San Juan, Puerto Rico
Birthplace: Bronx, New York, USA
Stance: Orthodox
Height: 178cm
Reach: 178cm
Pro Boxer: Record
Amateur Boxer: Record


Career Overview
Wilfred Benitez was a boxing prodigy. He was an outstanding counter-puncher and a great defensive fighter, which earned him the nickname "El Radar."
Benitez defeated Antonio Cervantes by a fifteen-round decision to win the WBA Junior Welterweight Championship on March 6, 1976. At the age of 17 years, 5 months, and 23 days, he became the youngest world champion in boxing history. After two title defenses, Benitez was stripped of the championship on November 28, 1976, for failing to meet a contracted title defense date against Cervantes. Benitez was scheduled to fight Cervantes on December 4, 1976, but he was injured in a car accident, and the WBA refused to allow a postponement.
Benitez captured his second world title on January 14, 1979, beating Carlos Palomino by a fifteen-round decision to win the WBC Welterweight Championship. In his first title defense, Benitez defeated Harold Weston by a fifteen-round decision, avenging a ten-round draw with Weston from 1977. Benitez lost the title to Sugar Ray Leonard by a fifteenth-round technical knockout on November 30, 1979.
Benitez knocked out Maurice Hope in twelve rounds to win the WBC Super Welterweight Championship on May 23, 1981. He became the first boxer in 43 years to win world titles in three weight divisions. He made two successful title defenses, outpointing Carlos Santos and Roberto Duran over fifteen rounds, then lost the title to Thomas Hearns by a fifteen-round decision on December 3, 1982.
Benitez's time as an elite fighter ended when he was in his mid-20s, but he continued to box until the age of 32 and suffered severe brain damage. His condition is called post-traumatic encephalitis. Benitez's elderly mother took care of him until she passed away in 2008. He is now cared for by his sister, Yvonne. His brother, Gregorio Jr., also suffered brain damage as a result of his boxing career.
Benitez earned more than $7 million dollars in his career, but the money is now gone. He receives pensions from the Puerto Rican government and the WBC.
Championship Record
Has a record of 8-2 (2 KOs) in World Title fights.
Has a record of 7-4 (1 KOs) against former world titlists.
Rankings
Notes
External Links