Wim Snoek
Jump to navigation
Jump to search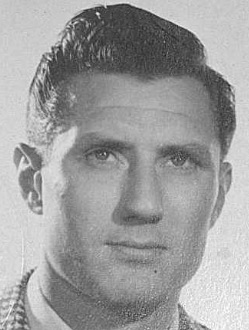 Name: Wim Snoek
Birth Name: Cornelis Johannes Willem Snoek
Hometown: Amsterdam, Netherlands
Birthplace: Amsterdam, Netherlands
Died: 2001-10-27 (Age:74)
Height: 182cm
Pro Boxer: Record

Division: Heavyweight
Manager: Dick Groothuis and Henk Ruhling
Born in Amsterdam, the Netherlands, in 1927, he is credited with a career record of 48 - 27 - 6. (Some records say he was born in 1929.) Began boxing in 1950 and through 1956 engaged in 39 bouts; won 30, drew 1, lost 8. Dutch heavyweight champion,amateur 1950
From the mid-1960s Snoek ran a popular bar in Amsterdam.
When Snoek was in Norway in November 1965 to fight Bjarne Lingaas, the Aftenposten reported that Snoek wore contact lenses in his fights.
On a website dedicated to the Jordaan quarter in Amsterdam (www.jordaneesbloed.hyves.nl), Wim Snoek's daughter Laura Snoek has some information about her father's background. Snoek died in 2001. Picture of his grave on the internet.