Alec Nastac
Jump to navigation
Jump to search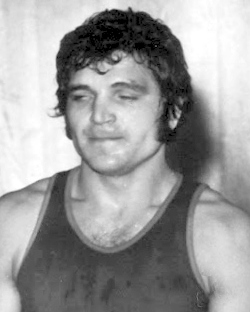 Name: Alec Nastac
Alias: Mister KO
Birth Name: Alec Năstac
Hometown: Galati, Romania
Birthplace: Galati, Romania
Amateur Boxer: Record

Alec Năstac (born April 2, 1949) is a retired boxer from Romania, who represented his native country at the 1972 and 1976 Summer Olympics games. At the 1976 games he won the bronze medal in the middleweight division (– 75 kg) after being defeated in the semifinals by eventual winner Michael Spinks of the United States. Two years earlier, at the inaugural 1974 World Championships in Havana, Cuba, he captured the silver medal.
Olympic games results
1972 (as a middleweight)
1976 (as a middleweight)
World amateur championships results
1974 (as a middleweight)