Bruno Escalante
Jump to navigation
Jump to search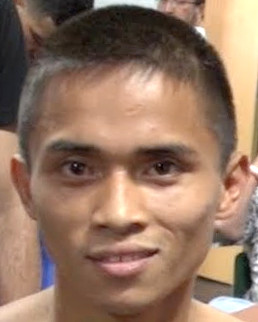 Name: Bruno Escalante
Birth Name: Bruno Padigas Escalante Jr.
Hometown: Redwood City, California, USA
Birthplace: Sibonga, Cebu, Philippines
Stance: Orthodox
Height: 157cm
Reach: 163cm
Pro Boxer: Record
Amateur Boxer: Record

Bruno Escalante, originally from Cebu City, Philippines, moved to Hawaii when he was 8 years old. He dreamed of making in professional basketball, but growing only to 5-foot-2 inches made him change his mind. He saw the success of many fighters who were his height and decided that boxing would give him the fame, fortune and opportunity that he was seeking.
Regional & Minor Titles
IBA International Boxing Association super flyweight title (December 2013)