Deirdre Gogarty
Jump to navigation
Jump to search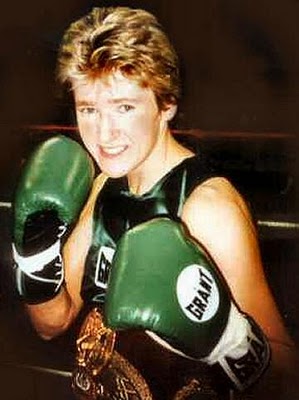 Name: Deirdre Gogarty
Alias: Dangerous
Birth Name: Deirdre Mary Gogarty
Hometown: Lafayette, Louisiana, USA
Birthplace: Drogheda, Ireland
Stance: Orthodox
Height: 166cm
Reach: 173cm
Pro Boxer: Record

Deirdre Gogarty is a pioneer of female boxing in Ireland. She later moved to the United States and became the Women International Boxing Federation featherweight champion. A shoulder injury cut her career short.
In her post boxing career, she started working with young amateurs in Lafayette, La., before becoming the first woman to serve as a member of the Louisiana Boing Commission. After serving for four years, Gogarty decided to start training professional boxers. She trains Wilford Scypion Jr.