Hugh McIntosh
Jump to navigation
Jump to search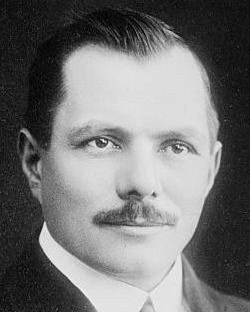 Name: Hugh McIntosh
Hometown: Sydney, New South Wales, Australia
Birthplace: Surrey Hills, New South Wales, Australia
Died: 1942-02-02 (Age:65)
Promoter: Record
Referee: Record

Hugh McIntosh was an early 1900s Australian boxing promoter. In partnership with fellow Australian promoter Snowy Baker and his brother, Harald Baker, they built the original Sydney Stadium. McIntosh presented the 1908 Tommy Burns vs. Jack Johnson world title bout. He was inducted into the International Boxing Hall of Fame in 2012.