James Tillis
Jump to navigation
Jump to search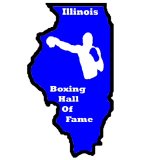 Name: James Tillis
Alias: The Fighting Cowboy Quick
Birth Name: James Theodore Tillis
Hometown: Tulsa, Oklahoma, USA
Birthplace: Tulsa, Oklahoma, USA
Stance: Orthodox
Height: 185cm
Reach: 203cm
Pro Boxer: Record
Amateur Boxer: Record

Trainer: Beau Williford ,Angelo Dundee,Drew (Bundini) Brown, Archie Moore
James Tillis was known best as "Quick" Tillis. His best career wins were in 1980 over Ron Stander and 1982 over Earnie Shavers. He was the first man to go 10 rounds with Mike Tyson. Tillis appeared in the movie "The Color Purple" as Henry "Buster" Broadnax.
Childhood
A native of Tulsa, Oklahoma, First born son of James Tillis and wife Rose. Tillis, attended Mclain High School and grew up in a very religious southern family, with an alcoholic father and a deeply religious mother. His mother would later join First Baptist Mohawk church under the leadership of pastor Clint Simmons. He dreamed about being a professional prize fighter and was given the nickname"Quick," by his first cousin Keith Reed. boxer "Quick," was influenced to began training to become a boxer after he listened to the 1964 bout between Muhammad Ali and Sonny Liston on the radio .He enlisted the help of noted trainer Ed Duncan, by becoming involved in the sport at the O'Brian Park recreation center in north Tulsa. Tillis amateur record of 92-8, led to his being considered for the United States Olympic team. Due to a illiness he was unable to compete in the Olympic trials.
Amateur Highlights
three time Oklahoma state golden gloves champion
Amateur trainer: Ed Duncan
Two Time regional golden gloves champ.
Pro accomplishments
North American Heavyweight Champion
2011: inducted into the Rochester Boxing Hall of fame.
Factoids
Fought a four round exhibition with Mike Tyson in 1987
External Links
James "Quick Tillis": The Fighting Cowboy by Austin Killeen: [1]