Jay Bright
Jump to navigation
Jump to search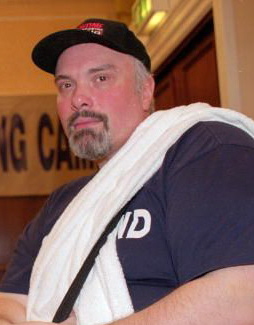 Jay Bright is best known for training and co-training Mike Tyson.
As a kid, Bright was a collector of fight films. He met Jim Jacobs when he was trying to find a copy of a certain Muhammad Ali exhibition, and the two became friendly.
Eventually, Bright decided that he wanted to box. He moved into Cus D'Amato's home in Catskill, New York and briefly boxed as an amateur. It was there that he met Tyson.