Phil Scott
Jump to navigation
Jump to search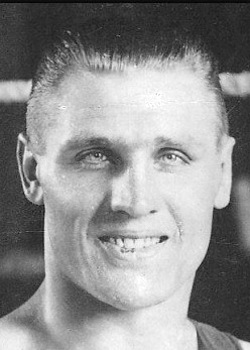 Name: Phil Scott
Alias: Phillip Suffling
Hometown: Southampton, Hampshire, United Kingdom
Birthplace: London, United Kingdom
Died: 1983-12-04 (Age:83)
Height: 192cm
Reach: 208cm
Pro Boxer: Record


Scott was a seaman on H.M.S. Trafalgar at the age of 15 during the First World War. After the war, he served two years as a Scotland Yard detective and did two years service with the London Fire Brigade from June 1922 to June 1924 as a fireman. He started his professional boxing career around 1921. His handlers admitted that he knew virtually nothing about "infighting," but had a fast left hand.
Featured on the cover of the November 1929 The Ring magazine
Scott won seven fights via disqualifications.
Scott co-wrote a book with R.J. Alexander called "The Complete Boxer," a text book on boxing which sold for a shilling. (Circa 1925-1930)
In 1933 Scott became a boxing instructor for the Egyptian Police.