Priest Smalls
Jump to navigation
Jump to search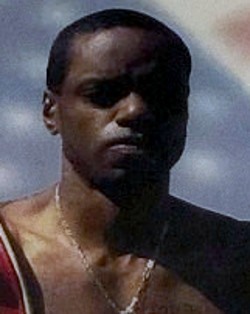 Name: Priest Smalls
Alias: Tiger
Birth Name: Priest George Smalls
Hometown: San Diego, California, USA
Birthplace: New York, New York, USA
Stance: Orthodox
Height: 175cm
Reach: 183cm
Pro Boxer: Record

Priest "Tiger" Smalls is noteworthy for a picture he took with Muhammad Ali that appeared in a national magazine in the mid-1970s. Smalls had been invited to Ali's famed training camp at Deer Lake, Pa. Only a toddler at the time, Smalls boasted to Ali that he would become heavyweight champion of the world. But genetics allowed Smalls to grow only into a lightweight. And he has been able to win a couple regional titles of the WBO at featherweight. Those titles were the WBO North American Boxing Organization and the WBO Inter-Continental. Smalls has also won a world title of the lightly-regarded Universal Boxing Association.
As a standout amateur, Smalls, also known as the Pride of The Wild, had a reported record of 92-11. Gifted with speed of hands and feet, and better than average power, Smalls is reported to have won several amateur titles in the Junior Olympics, Silver Gloves, Diamond Gloves, Golden Gloves and the AAU. He also won several military titles, while serving in the U.S. Navy.
Smalls presently resides in San Diego, Ca., where he trains and inspires aspiring boxers and clients at the gym, where he works out.