Semajay Thomas
Jump to navigation
Jump to search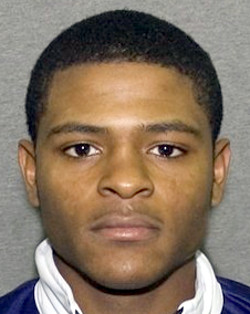 Name: Semajay Thomas
Birth Name: Semajay Shaquille Thomas
Hometown: Chicago, Illinois, USA
Birthplace: Chicago, Illinois, USA
Stance: Orthodox
Height: 170cm
Reach: 168cm
Pro Boxer: Record
Amateur Boxer: Record

Semajay Thomas, 16, was arrested and charged as an adult on August 11th, 2009, in the beating death of 50-year-old Texan Reynaldo Ortiz. Thomas, who always maintained his innocence, claimed that he was being framed by local members of the Satan's Disciples gang who had tried to pull him into their ranks. In November of 2010, Thomas was acquitted of murder by a jury after less than an hour of deliberation and freed. Two men from the gang were later arrested and convicted. [1]
Amateur Career
2012 U.S. Olympic Trials (141 lbs.)
2011 USA Boxing National Champion (141 lbs.)
2011 U.S Regional Champion
2011 Illinois State Champion
2009 National Silver Gloves Champion
2009 Jr. Olympic Silver Medalist