Terry Downes
Jump to navigation
Jump to search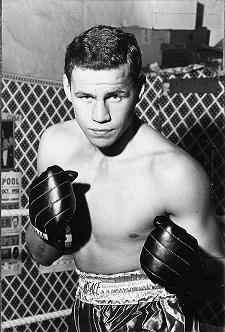 Name: Terry Downes
Alias: Paddington Express
Hometown: Paddington, London, United Kingdom
Birthplace: Paddington, London, United Kingdom
Died: 2017-10-06 (Age:81)
Stance: Orthodox
Height: 175cm
Reach: 175cm
Pro Boxer: Record
Amateur Boxer: Record


Downes won bouts with world champions Paul Pender, Sugar Ray Robinson and Joey Giardello. He also served in the United States Marine Corps. After his boxing career ended, Terry Downes became a movie actor for 30 years. [1]

Gene Fullmer was The NBA World Champion at the time, Downes was recognized in New York and Massachusetts. It also has been said he was recognized in Europe as well.