Tim Anderson
Jump to navigation
Jump to search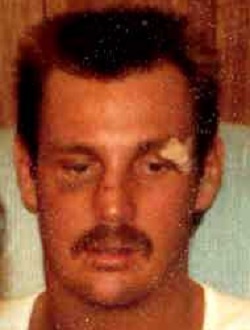 Name: Tim Anderson
Alias: Doc
Hometown: Fort Myers, Florida, USA
Birthplace: Hammond, Indiana, USA
Stance: Orthodox
Height: 185cm
Pro Boxer: Record
Amateur Boxer: Record


Tim "Doc" Anderson was a journeyman boxer who fought under promoter Elvis Parker, a shady character who allegedly was involved in fixing fights, among other things.
Parker planned to move Mark Gastineau, a former NFL player, up the ranks to a big payday against George Foreman. (Several of Gastineau's opponents later came forward to admit they took dives.) Anderson was to be the tenth "opponent" Gastineau would fight. Anderson refused to take the dive and issued a severe beating to Gastineau instead. Gastineau took two standing 8-counts and was dropped for a nine-count in the fourth round. "He had nothing," said Anderson. "He is a football player. Another one bites the dust."
In the December 1992 rematch, in the middle of an investigation about the supposed fight fixing that Parker was staging, Anderson became very ill. His corner men did not show for the fight, and instead he had men work his corner he did not know. He also did not drink the bottled water he asked for, but rather water given to him in paper cups byt these strange cornermen. By the second round he had become extremely sick, and was KO'ed in in the sixth round. Anderson was found in his hotel room later that night lying on the floor. Doctors said he was poisoned but could not treat him unless they knew what the poison was. Anderson was sick for some time.
Anderson confronted Elvis Parker with the the intent to either get the answers he needed or he would kill him. The latter scenario played out. Anderson unloaded his six-shooter in Parker, then reloaded two more bullets, and popped them in Parker, too. Parker died.