Dave Castilloux
Jump to navigation
Jump to search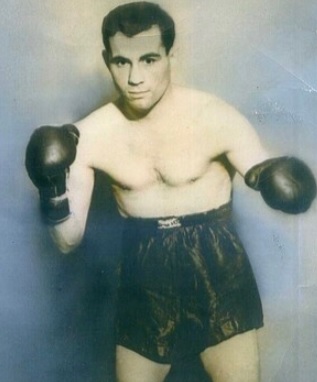 Name: Dave Castilloux
Hometown: Montreal, Quebec, Canada
Birthplace: Gaspe, Quebec, Canada
Died: 1994-03-08 (Age:77)
Height: 169cm
Referee: Record
Pro Boxer: Record

Photo #2 Photo #3
Manager: Jack Allen (1946)
Long time lightweight and welterweight contender--perennial top ten fighter as ranked by The Ring Magazine.
Brother of Pancho Villa (Clifford Castilloux) and Pancho Junior (Alex Castilloux)
In 1943 was signed to defend his title against sensational Montreal lightweight Johnny Greco, but the Canadian Army intervened and cancelled the match.
Castilloux promoted boxing in Montreal in 1951, his most notable promotion being Rocky Graziano's 3rd round knockout of Johnny Greco.