David Defiagbon
Jump to navigation
Jump to search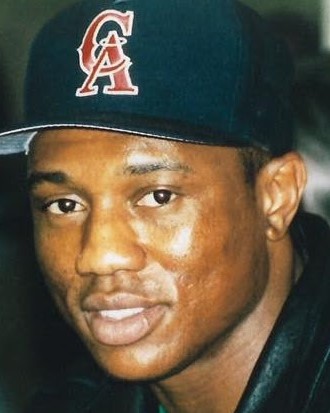 Name: David Defiagbon
Alias: The Dream
Birth Name: David Dejiro Defiagbon
Hometown: Halifax, Nova Scotia, Canada
Birthplace: Sapele, Nigeria
Died: 2018-11-24 (Age:48)
Stance: Orthodox
Height: 196cm
Reach: 208cm
Pro Boxer: Record
Amateur Boxer: Record


Defiagbon was an accomplished Nigerian and Canadian amateur boxer, winning approximately 180 matches with only 20 defeats. Defiagbon was a Nigerian champion and won the Commonwealth Games in 1990. He competed for Nigeria in the 1992 Olympic Games in Barcelona, losing in the first round of the light middleweight division to future pro world champion Raul Marquez.
Defiagbon fled his native Nigeria in 1992 for what he calls "political" reasons. He went to Canada and obtained Canadian citizenship ...he won the Canadian heavyweight title in 1996. He finished first at the America´s Olympic Trials in 1996 in San Juan, Puerto Rico.
In the Atlanta Olympic Games in 1996, Defiagbon, now up at heavyweight, had his hand raised in victory after a victory by disqualification, assuring him of at least a bronze medal.
An apparent low blow thrown by Christophe Mendy of France in the third round sent Defiagbon reeling to the canvas in severe pain. And after a doctor examined Defiagbon in the ring and took the Canadian's word that he couldn't continue, Mendy was disqualified. The fight was stopped. Referee Abduk Samad disqualified Mendy and the Canadian advanced in the heavyweight division. In semi-final, he won over Nate Jones (USA) 16-10. He took the silver medal losing a clear decision 2-20 to Felix Savon of Cuba in the final.
Olympic Games results
Represented Nigeria at the 1992 Summer Olympics in Barcelona, Spain, boxing as a Light Middleweight (71 kg).
Represented Canada at the 1996 Summer Olympics in Atlanta, United States, boxing as a Heavyweight (91 kg).
Other Amateur results
1990 Commonwealth Games Gold medalist in Auckland, New Zealand at 67 kg.
1991 CISM Military World Championships Silver medalist in Germany at 71 kg, losing toAlexander Kuenzler (Germany) 9-38 in the final.
1991 World Championships Quarter-finalist in Sydney, Australia at 71 kg.
1996 Canadian National Champion at 91 kg.
1996 1st North American Olympic Qualifier Gold medalist in Guaynabo, Puerto Rico at 91 kg.
1996 Olympic Test Event Gold medalist in Atlanta, United States at 91 kg.