Category:1992 Olympians
Jump to navigation
Jump to search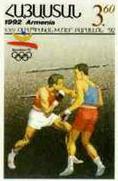 The 1992 Olympiad in Barcelona, Spain, marked the return of Cuba, which had boycotted the 1984 and 1988 Games. These were the last games in which the dissolved Soviet Union participated with the former Soviet Republics, competing under the banner of the Unified Team -- with the exception of the Baltic republics of Latvia, Lithuania, and Estonia, who competed separately.
South Africa was also allowed to participate in the Olympic Games for the first time since 1960.
Gold Medalists
Individual Olympic Teams
Pages in category "1992 Olympians"
The following 169 pages are in this category, out of 169 total.