Dixie Kid
Jump to navigation
Jump to search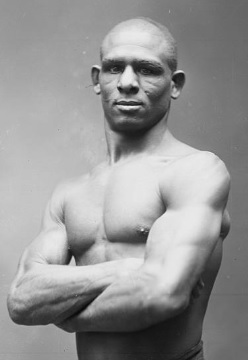 Name: Dixie Kid
Birth Name: Aaron Lister Brown
Hometown: Los Angeles, California, USA
Birthplace: Fulton, Missouri, USA
Died: 1934-04-06 (Age:50)
Height: 173cm
Pro Boxer: Record


Articles in 1910 Tacoma and Spokane newspapers reported that his real name was George White.
Brother of fellow boxer Billy Brown
1919 living in Bilbao, Spain, and running a gym.
Died in Los Angeles, California. (He had fallen out of a 2nd floor window of a Los Angeles hotel he lived in sometime in Sept. 1933. He died one year later, likely from the injuries sustained from this fall. Source: L'Auto, Paris, Sept. 26, 1933.)
Inducted into the International Boxing Hall of Fame (2002).
External Links