Category:World Welterweight Champions
Jump to navigation
Jump to search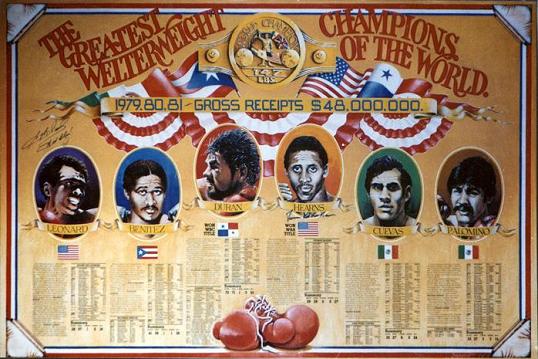 This category lists the boxers who have held a generally recognized world title in the Welterweight division under the Marquess of Queensberry Rules.
The maximum weight for this division is 147 pounds (66.7 kg or 10½ stone).
One of the traditional eight divisions.
RELATED LINKS:
Pages in category "World Welterweight Champions"
The following 126 pages are in this category, out of 126 total.