J Russell Peltz
Jump to navigation
Jump to search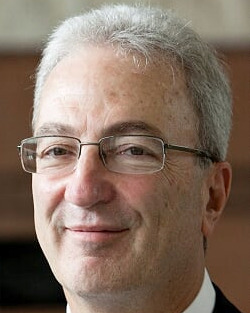 Name: Russell Peltz
Birth Name: J Russell Peltz
Hometown: Philadelphia, Pennsylvania, USA
Birthplace: Philadelphia, Pennsylvania, USA
Fighters: Managed
Matchmaker: Record
Promoter: Record


Biography
J. Russell Peltz became a boxing fan at the age of 12 and saw his first live fight at 13. In college, he was the Outstanding Male Journalism Graduate at Temple University in 1968. After a brief newspaper career at The Evening Bulletin, he began his remarkable boxing promoting career in Philadelphia, PA, on September 30, 1969, with a main event at the Blue Horizon featuring Bennie Briscoe vs. Tito Marshall. Briscoe won by knockout and the Blue Horizon had a standing-room-only crowd of 1,606. After promoting at various venues in Philadelphia for four years, Peltz landed the job of boxing director at the Spectrum.
Peltz became one of the most successful local boxing promoters in the world during his tenure at the Spectrum, which ran from 1973 until 1980. Some of the top local fighters Peltz showed included: Briscoe, Willie Monroe, Bobby Watts, Cyclone Hart, Kitten Hayward, Mike Rossman, Sammy Goss, Richie Kates, Tyrone Everett, Curtis Parker, Jeff Chandler and Matthew Saad Muhammad and Marvin Johnson.
Peltz is most closely associated with Briscoe. He worked with the tough Philadelphia middleweight for 10 years, through three unsuccessful chances at the world title against Carlos Monzon and Rodrigo Valdes (twice). Briscoe is considered one of the best never to win a world title.
Marvelous Marvin Hagler boxed five times for Peltz at the Spectrum, losing twice. Other out-of-town fighters who boxed there include: Marvin Johnson, Ernie Terrell, Earnie Shavers, Michael Spinks, Emile Griffith, Thomas Hearns (who went the limit for the first time), Roberto Duran, Alfredo Escalera, Jesse Burnett, Yaqui Lopez, Billy "Dynamite" Douglas, Eddie Mustafa Muhammad and Bobby Chacon (his only East Coast performance).
When Briscoe boxed a 10-round draw with Hart at the Spectrum in 1975, Boxing News, the weekly British-based publication, named it the second best fight of 1975 behind Ali-Frazier III, the Thrilla in Manila. When Everett challenged Escalera there for the WBC junior lightweight title in 1976, the 16,019 in attendance set the record for the largest crowd ever to watch a fight indoors in Pennsylvania. In 1978, when Briscoe met Hagler in a 10-round match, the 14,950 fans established the mark for the largest indoor crowd in Pennsylvania history for a non-world championship fight.
Peltz guided a fighter to the world title for the first time in 1978 when Marvin Johnson won the WBC light-heavyweight title, stopping Mate Parlov in Marsala, Sicily. Johnson also twice won the WBA version of the title in 1979 and 1986, respectively. Chandler, the Hall-of-Fame bantamweight champ, gained the WBA crown in 1980 when he K0d Julian Solis in Miami, FL.
After the rise of casinos in nearby Atlantic City in the late 1970s, Peltz began to promote at the Sands Hotel and Resorts International, while continuing to promote shows in Philadelphia.
In those years, world champions Peltz developed included: Charlie "Choo Choo" Brown (IBF lightweight champ); Gary Hinton (IBF junior welterweight); Prince Charles Williams (IBF light-heavyweight); Robert Hines (IBF junior middleweight); Charles Brewer (IBF super middleweight). Though he never fought for the world title, another Peltz fighter, middleweight Frank "The Animal" Fletcher, became one of network television's most popular, boxing six times on NBC in wildly exciting brawls from 1981 through 1984.
Other Peltz fighters who challenged for world titles during those years included: Jerry Martin (light-heavyweight); Tony Thornton (super middleweight); Bryant Brannon (super middleweight); Billy Irwin (lightweight) and Jorge Msysonet (welterweight).
Through the 1980s and 1990s Peltz became synonymous with boxing at the Blue Horizon, including an eight-year stretch (1993-2001) of consecutive sellouts in the 1,346-seat building. Insiders confirm that on many evenings Peltz ignored the fire marshall. When ex-heavyweight champ Tim Witherspoon fought Art Tucker there in 1991, more than 2,100 people jammed the building.
Peltz was a partner with New Jersey-based Main Events in the promotion of Arturo Gatti from 1991 through 2004 and he also guided junior middleweight Kassim Ouma, of Uganda, to the IBF junior middleweight title in 2004.
Peltz also has worked with ESPN as a boxing consultant and matchmaker.
Among Peltz' current crop of fighters are: Mike Jones (welterweight), Thomas LaManna (middleweight), Decarlo Perez (junior middleweight), Edner Cherry (junior lightweight), Jason Sosa (junior lightweight), Naim Nelson (junior welterweight) and Ronald Cruz (welterweight).
Through 2014, Peltz is still active in Philadelphia and Atlantic City (Bally's) and he also serves as adviser/matchmaker for Main Events.
Awards and Achievements