Leo Houck
Jump to navigation
Jump to search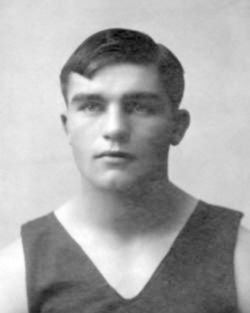 Name: Leo Houck
Birth Name: Leo Florian Hauck
Hometown: Lancaster, Pennsylvania, USA
Birthplace: Lancaster, Pennsylvania, USA
Died: 1950-01-21 (Age:61)
Height: 173cm
Promoter: Record
Judge: Record
Referee: Record
Pro Boxer: Record


Leo Houck began boxing in 1902. He started as a flyweight, and fought successfully in every weight division up to heavyweight. He was one of Jack Dempsey's sparring partners in 1921. [1] Among his professional trainers was Johnny Loftus.
Houck was the boxing coach at Penn State College 1922-1949.
He is not to be confused with Leo Houck (born Francis Fay) of Seattle, Washington. Seattle's Leo Houck thought that this boxer took his name after seeing him in the movies. Feb. 28, 1918 Tacoma Times [2]
Houck later worked as a referee and judge out of Lancaster. He also promoted shows in Lancaster in 1931 and 1932.
External Link
Harry Greb Site "Houck" page [3]