Mike Boswell
Jump to navigation
Jump to search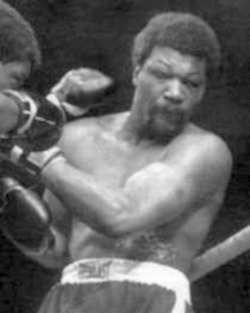 Name: Mike Boswell
Alias: (Jim)
Hometown: Youngstown, Ohio, USA
Stance: Southpaw
Height: 191cm
Pro Boxer: Record
Amateur Boxer: Record


Manager: Dean Chance
1970 Open division, Cleveland Golden Gloves Heavyweight Champion.
Shooting
On December 6, 1970, Boswell was shot and wounded in a bar brawl over a woman. Shot twice, Boswell took the gun from his attacker and then beat him with it. Boswell, who returned to action three months later, was at the time six days away from a fight in Youngstown, Ohio against George Chuvalo. The incident was reported in a 1971 issue of Ring Magazine.