Toka Kahn-Clary
Jump to navigation
Jump to search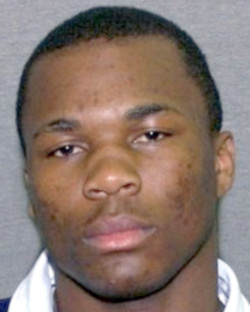 Name: Toka Kahn Clary
Alias: T Nice
Hometown: Providence, Rhode Island, USA
Birthplace: Monrovia, Liberia
Stance: Southpaw
Height: 168cm
Reach: 184cm
Pro Boxer: Record
Amateur Boxer: Record

Toka Kahn Clary was born in Liberia, he moved to Philadelphia when he was 6 -- the same year he was orphaned after his father was killed in a shooting. He eventually made his way to Pawtucket, R.I., where he was taken under the wings of Andrea Watson, her husband, Ron Clary, and Peter Manfredo. In 2012 Manfredo said, "Toka is the best I've seen at our gym in 35 years -- and I've seen a lot of fighters. He has speed, skill, tremendous combinations and a big heart."
Amateur Career
Claimed Amateur Record: 119-11
2009 National Golden Gloves Silver Medalist (125 lbs.)
2010 National Golden Gloves Champion (123 lbs.)
2011 US National Golden Gloves participant in Indianapolis, at 60 kg.
2011 3rd Pan Am Games Qualifier Bronze medallist in Panama City, Panama, at 60 kg.
2011 U.S. Olympic Boxing Trials 3rd place finisher in Mobile at 60 kg.
2011 U.S. Nationals Silver Medalist in Colorado Springs, at 60 kg.
2011 Pan American Games participant in Guadalajara, Mexico, at 60 kg.
2012 U.S. Nationals Bronze Medalist in Fort Carson, at 60 kg.
Source: Rafael, Dan "Amateur star Kahn-Clary turns pro." (2012, May 16) ESPN.com. Article