Travis Kauffman
Jump to navigation
Jump to search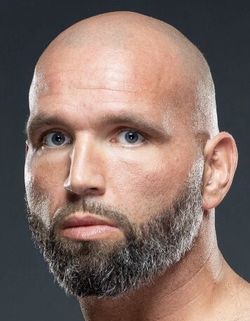 Name: Travis Kauffman
Alias: My Time
Hometown: Reading, Pennsylvania, USA
Birthplace: Reading, Pennsylvania, USA
Stance: Orthodox
Height: 191cm
Reach: 193cm
Pro Boxer: Record
Amateur Boxer: Record

Trainers: Marshall Kauffman, Nazim Richardson, Al Cole.


Amateur Career
Travis Kauffman (whose father Marshall is a boxing trainer and promoter in Pennsylvania) started boxing at the age of nine, and had his first amateur bout at fifteen. A natural right hander who changes stances occasionally in midfight, his amateur record as a super heavyweight was 56-12.
He was defeated by Travis Walker in the semifinals of the National Golden Gloves in 2003.
He won the national Police Athletic League tournament in 2004 and was subsequently listed as the #1 ranked amateur super heavyweight.
In 2005, Travis won two amateur tournaments and lost one.
Travis later lost on points, 24-12, in the finals of the United States Amateur Boxing Championship to Mike Wilson.
Won the Jose Theo Aponte Amateur Boxing International Tournament in Caguas, Puerto Rico, defeating Nagy Aguilera by decision, 32-14, for the gold medal.
In the USA versus Azerbaijan Amateur Boxing Tournament held in Chicago, Illinois, Travis won the gold medal in the final by decision.
Professional Career and Personal Life
Kaufmann turned professional at age twenty. In 2014, with trainers Nazim Richardson and Ice Al Cole, Kauffman, in the number nine worldwide heavyweight rankings position, won the vacant WBA Fedalatin Heavyweight title by ten round decision over Jason Thompson, the first time in his career he went the ten round distance. Kauffman is married with children and his life is stable.
Earlier Legal Problems
Kauffman pled guilty in 2009 to selling marijuana to an undercover officer based on incidents which took place in 2004, and received a sentence of three days incarceration. By 2013, states in the United States began to decriminalize non-medical cannibis.[[1]][[2]] On March 28, 2008, Kauffman was found innocent by a Berks County jury of indecent assault stemming from a 2005 incident.[[3]]
External Links