Davey Day
Jump to navigation
Jump to search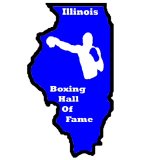 Name: Davey Day
Alias: Human String Bean
Birth Name: David Daitch
Hometown: Chicago, Illinois, USA
Birthplace: Chicago, Illinois, USA
Died: 1990-10-02 (Age:78)
Height: 175cm
Referee: Record
Pro Boxer: Record

2nd image
Davey Day was a stablemate of Barney Ross. Day was one of the last great Jewish fighters out of Chicago. He was a top-ranking contender for lightweight and welterweight title honors for several years in the late 1930s. Day began boxing in Des Moines, Iowa, having gone to North Des Moines High School.
Biography
Day began his career in the 1930s and won most of his early fights. In 1937, he lost to lightweight champ Lou Ambers in a non-title fight, and to contender Al Roth on a 10-round decision (Roth fought for the title that year). Still, Day was a top contender by 1939. That March, he received a title shot from world welterweight and lightweight champion Henry Armstrong, one of the greatest champions in boxing history. The fight was for the welterweight title only; Armstrong knocked Day out in the 12th round.
Despite the loss, Day remained a top contender in the lightweight division. After losing a fight to Hall of Famer Sammy Angott in October 1939, Davey defeated Angott in a 12-round December rematch. Five months later, in May 1940, the two warriors fought for the vacant NBA lightweight championship; this time, Angott won a 15-round decision. Day fought for a few more years, but did not receive another title shot. Davey retired after being knocked out by future champ Bob Montgomery in the first round on October 10, 1941.