Dennis Rappaport
Jump to navigation
Jump to search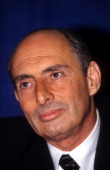 Dennis Rappaport is a manager and promoter.
He entered boxing in 1976 as co-manager with Mike Jones of Gerry Cooney, Howard Davis Jr. and Ronnie Harris. The press dubbed Rappaport and Jones the "Wacko Twins" for the way they promoted Cooney. They surrounded Cooney, at times, with dwarfs, showgirls and comedians to hype his image and box office appeal.
Rappaport proceeded to manage or promote five World Heavyweight Champions: George Foreman, Tim Witherspoon, Trevor Berbick, Tony Tucker and Oleg Maskaev. He also promoted Roberto Duran, Hector Camacho and Billy Costello.