Billy Costello
Jump to navigation
Jump to search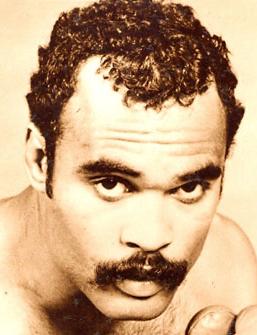 Name: Billy Costello
Birth Name: William Castiglioni
Hometown: Kingston, New York, USA
Died: 2011-06-29 (Age:55)
Stance: Orthodox
Height: 174cm
Reach: 180cm
Judge: Record
Pro Boxer: Record
Amateur Boxer: Record

Trainer: Victor Valle (1979-1999)
Manager: Mike Jones (1979-1986)
Biography
Billy Costello was born in Kingston, New York, on April 10, 1956, to an African American father and an Asian Indian mother. He was one of nine children.
Costello pitched and played third base at Kingston High School and was hoping for a career in professional baseball. But his life took a perilous turn when he participated in the robbery of a convenience store with four friends, one of whom wielded a gun.
Costello's father, William Sr., learned of his involvement and took him to a police station to turn himself in. He spent several days in jail before being sentenced to probation as a youthful offender on the condition that he join a Police Athletic League program.
His baseball coach tossed him off the team, but he found a new calling.
"They had some boxing equipment in the gym," Costello said, "and I figured, why not try it?"
Costello, representing the Castle Hill Athletic Club, stopped Raymond Johnson of the United Block Association in the second round to win the New York Golden Gloves Open Lightweight Championship in March 1978. One month later, Costello represented New York at the Intercity Golden Gloves Tournament in Chicago. He defeated Paul Williams of Chicago by a 3-2 decision to win the Light Welterweight Championship.
As a professional, Costello won the World Boxing Council Super Lightweight Championship with a 10th-round TKO of Bruce Curry on January 29, 1984.
Author Thomas Hauser joined Costello's training camp in the fall of 1984 and used Costello's preparations for his title defense against Saoul Mamby as the springboard to examine the sport itself for his book The Black Lights: Inside the World of Professional Boxing, which was published in 1986. Costello appeared on the cover.
In his fourth title defense, Costello lost the championship to Lonnie Smith by an 8th-round TKO on August 21, 1985.
Costello retired after losing to Alexis Arguello by a fourth-round TKO on February 9, 1986. He returned to the ring in 1992 and won nine consecutive fights before retiring for good in 1999.
After retiring as a boxer, Costello worked as a pro boxing judge and a home contractor.
Costello died at age 55 on June 29, 2011, after a long battle with lung cancer.
External Link