Fabrice Benichou
Jump to navigation
Jump to search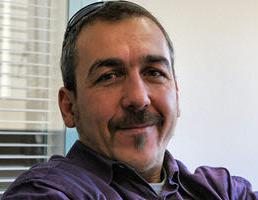 Name: Fabrice Benichou
Hometown: Marseille, Bouches-du-Rhône, France
Birthplace: Madrid, Comunidad de Madrid, Spain
Stance: Orthodox
Height: 160cm
Reach: 160cm
Pro Boxer: Record

Trainer: Jean Molina

Notes
In 1984 Benichou made it to the finals for the French National Bantamweight championship, but lost.
Though born in Spain, Benichou's professional career was centered in France.
In 1989 Benichou won
the European (EBU) Bantamweight Title from Thierry Jacob for his first important professional title.
But he only held it for three months losing to Vinceno Belcastro by TKO in the third rd in April of 1989.
In 1987 Benichou was rated as the #4 bantamweight in the world.
Won the IBF version of the World Super Bantamweight championship in 1989 but lost it the following year to Welcome Ncita.
Won the European (EBU) Featherweight Championship from John Davidson in 1991 and held the title until 1992. Benichou successfully
defended the EBU Title three times after winning it from Davidson. Finally lost the EBU Featherweight Title to Maurizio Stecca by SD
in December 1992. Benichou later fought for the French national Featherweight Title but lost again by SD to Arlindo De Abreu in June '95.
Benichou is of Spanish-Hebrew heritage. Benichou made a short-lived comeback in 2005 winning one fight, but retired immediately
after losing the second fight by KO in June 2006.
External Link