George Benton
Jump to navigation
Jump to search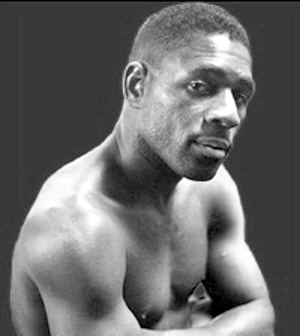 Name: George Benton
Alias: The Mayor of North Philadelphia
Birth Name: George Allen Benton
Hometown: Philadelphia, Pennsylvania, USA
Birthplace: Philadelphia, Pennsylvania, USA
Died: 2011-09-19 (Age:78)
Stance: Orthodox
Height: 178cm
Pro Boxer: Record
Amateur Boxer: Record


George Benton was born in 1933, one of eleven children. He grew up in Philadelphia and discovered boxing as a teenager. He turned pro at the age of 16, and became a highly ranked middleweight contender in the early 1960s. Known for his classic boxing skills, he posted wins over the likes of Joey Giardello andJimmy Ellis.
After he defeated Giardello in 1962, Benton thought he would get a title shot, but it never happened. Giardello's manager was well connected and was able to get Giardello a fight with world middleweight champion Dick Tiger. Giardello's manager was Lou Duva. "Yeah, I screwed George out of his shot," Duva told Sports Illustrated. "He didn't even know about it til I told him many years later." Benton never fought for a world title, but he did win the Pennsylvania State middleweight title in 1964.
Benton's boxing career ended when he was shot in 1970. The shooter, known around the neighborhood as Chinaman, had tried to pick up Benton's sister at a bar and Benton's brother knocked him out. Vowing to kill someone from the Benton family, Chinaman shot Benton in the back as he was walking to work. The bullet is still lodged near his spine.
Benton turned his attention to training. He studied under Eddie Futch and was in Joe Frazier's corner for The Thrilla in Manilla. He also devised the strategy for Leon Spinks's upset of Muhammad Ali.
Known for his quiet demeanor, the "Professor" has imparted his boxing knowledge to such fighters as Johnny Bumphus, Evander Holyfield, Rocky Lockridge, Mike McCallum, Meldrick Taylor, and Pernell Whitaker, among others.
For 17 years, Benton worked with Lou Duva and Main Events as the head trainer for many of their fighters. In 1989 and 1990, he received the Futch-Condon Award for "Trainer of the Year" by the Boxing Writers Association of America.
In 2001, Benton was inducted into the International Boxing Hall of Fame for his work as a trainer.
Benton died on September 19, 2011 after battling pneumonia.
Boxers Trained
Sources
External links