Luis Resto
Jump to navigation
Jump to search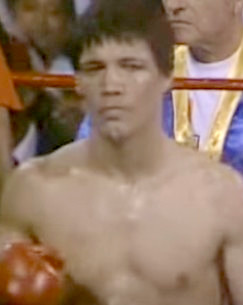 Name: Luis Resto
Hometown: Bronx, New York, USA
Birthplace: Puerto Rico
Stance: Orthodox
Reach: 187cm
Pro Boxer: Record
Amateur Boxer: Record

Luis Resto was banned from boxing for life and served time in jail for using his hands as a deadly weapon in his last career bout in 1983 against Billy Collins Jr. Trainer Panama Lewis had removed the padding from Resto's gloves before the bout.
In a news conference, 25 years later, Resto now claims that Lewis did not only remove the padding from Resto's gloves, but also put plaster on his hand wraps. ESPN boxing analysis Teddy Atlas said that he doubts a lot of Resto's new allegations.
"I believe that the guy is putting in a little extra to sell the (upcoming) documentary about the (mishap), Atlas said." Lewis claims that: "Resto is lying, man!"
New York Golden Gloves
Luis Resto won two New York Golden Gloves Championships. He won both the 1975 and 1976 147lb Open Championships. Resto defeated Miguel Hernandez in the finals of the 1976 147lb Open Championship. Resto was defeated in the 1973 147lb Sub-Novice Championship by Victor Checo of the New York City Recreation Gym. Resto trained at the Police Athletic Leagues Lynch Center.