Nate Bolden
Jump to navigation
Jump to search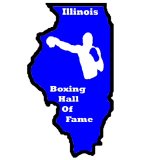 Name: Nate Bolden
Hometown: Chicago, Illinois, USA
Birthplace: Chicago, Illinois, USA
Died: 1991-08-17 (Age:74)
Stance: Orthodox
Height: 178cm
Pro Boxer: Record


1937 representing Chicago won an Intercity Golden Gloves' title at middleweight vs. John Sharkey.
In 1946, the Pennsylvania State Athletic Commission banished Bolden for life following his knockout loss to Billy Fox. Chairman Leon Rains accused Bolden of "quitting cold" and "failing to give his best effort" in the second-round knockout defeat. Too his $1,600 purse was withheld. [1]
In 1951, Bolden was permanently banned from fighting by the Illinois Athletic Commission for offering bribes to IAC officials. Bolden, who retired a few years prior due to a heart condition, allegedly offered a doctor $500 to pass him medically and allow him to return to the ring. A commission inspector said he had been offered a similar amount. Bolden appeared before the committee and said, "I have been offering some people money and I haven't a dime to my name." [2]
---
---