Spider Webb
Jump to navigation
Jump to search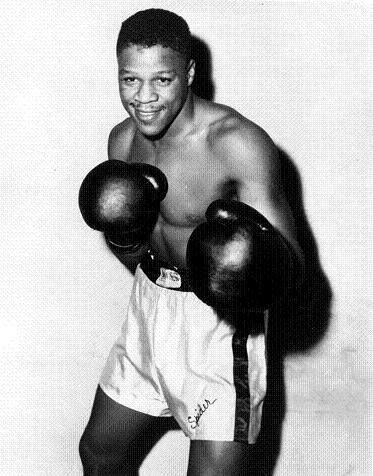 Name: Spider Webb
Alias: Ellsworth Webb
Birth Name: Ellsworth Webb
Hometown: Chicago, Illinois, USA
Birthplace: Tulsa, Oklahoma, USA
Died: 2017-11-23 (Age:86)
Stance: Orthodox
Height: 177cm
Pro Boxer: Record
Amateur Boxer: Record

Trainer: Carl Nelson
Manager: Hector Knowles
Photo #2, Photo #3
Notes
N.C.A.A. Middleweight Champion, 1951-1952 at Idaho State University.
Competed for the United States in the 1952 Olympics, in the Light Middleweight division. Lost in the first series to Laszlo Papp of Hungary when he was knocked out in the 2nd round.
1980 inducted into the Idaho State University Sports Hall of Fame.
"Ellsworth (Spider) Webb: The Forgotten Middleweight" by Dan Cuoco (IBRO): [1]
Career Overview
Webb, despite never winning a world title, beat a number of well regarded contenders including; Rory Calhoun (three times, Calhoun was 23-0 in their first meeting), Holly Mims, Charley Cotton, Pat McAteer, Neal Rivers (twice), Charley Joseph, Bobby Boyd (twice), and Willie Vaughn.
He first entered Ring Magazine's top-10 rankings at Middleweight in 1956, finishing the year ranked as the fifth best in the world. Webb would finish the following three years rated as the fourth best Middleweight in the world before dropping out of the rankings in 1960.
In his prime, Webb would earn victories over three future Lineal Middleweight champions; Dick Tiger, Joey Giardello, and Terry Downes.
Despite his success Webb would only get one shot at the Lineal Middleweight championship in December 1959, beaten over 15 rounds (UD15) by Gene Fullmer. Webb also lost to Fullmer in 1958 (UD10) before Fullmer became the champion.
Webb holds a record of 3-3 against former, future and incumbent Lineal world champions.
Webb holds a record of 2-3 against International Boxing Hall of Fame inductees (Dick Tiger, Joey Giardello, Gene Fullmer).
Webb should be considered as one of the greatest boxers to never have won a world title.