Tony Zale
Jump to navigation
Jump to search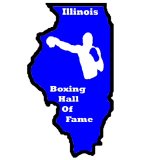 Name: Tony Zale
Alias: Man of Steel
Birth Name: Anthony Florian Zaleski
Hometown: Chicago, Illinois, USA
Birthplace: Gary, Indiana, USA
Died: 1997-03-20 (Age:83)
Stance: Orthodox
Height: 171cm
Reach: 175cm
Referee: Record
Pro Boxer: Record


Bouts with Rocky Graziano
Tony Zale is best remembered for his three fights over a 21-month period with Rocky Graziano for the World Middleweight Championship. Their three fights were among the most brutal and exciting middleweight championship matches of all-time.
The first match took place at Yankee Stadium in New York City. Zale, who was 33-years-old, had served in the United States Navy during World War II was and went almost four years without having a professional bout. Zale returned to the ring in January 1946 and won six non-title fights by knockout before defending the title against Graziano on September 27, 1946. After flooring Graziano in the first round, Zale was dropped in the second round and took a savage beating from Graziano over the next several rounds. Zale, who looked like a beaten fighter, rallied to knock out Graziano in the sixth round to retain his title. The fight was named The Ring Fight of the Year for 1946.
The rematch took place at Chicago Stadium in Chicago, Illinois on July 16, 1947. Graziano was knocked down in the third round and was battered for most of the fight. He suffered a severe cut over his left eye and his right eye was swollen shut. In between the fourth and fifth rounds, Whitey Bimstein, Graziano's trainer and cut man, took a coin and pressed it against his closed right eye, breaking the skin and reducing the pressure. This allowed Graziano to partially regain his vision. Like Zale in the first fight, Graziano looked like a beaten fighter, but he rallied and knocked out Zale in the sixth round to win the title. The fight was named The Ring Fight of the Year for 1947.
Their last fight was held at Ruppert Stadium in Newark, New Jersey on June 10, 1948. Zale knocked Graziano down in the first round with a left hook. After hurting Graziano early in the second round, Zale was rocked by a right. In the third round, Zale dropped Graziano for a seven-count with a left hook, then knocked him out with another left hook. Zale became the third boxer to regain the middleweight title.
Professional record
4 opponents (3 by KO) beaten for the World Middleweight Title.
Career Notes
Zale visited the many park boxing locations and mentored coaches, including Lee Roy Murphy of Wentworth Gardens and Leo Podgorski of Portage Park.
External Links
---
---