Ring Magazine Fighter of the Year
Jump to navigation
Jump to search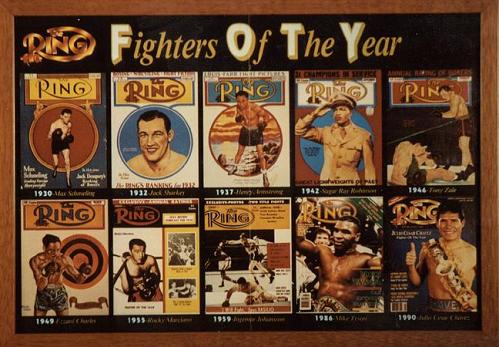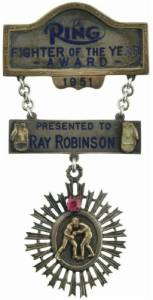 The Ring was founded in 1922 and has presented the "Fighter of the Year" award since 1928. Nat Fleischer, the magazine's founder, said the award would go to the boxer who had earned the esteem of the sports public by his conduct and fighting qualities. Originally, the four points which a boxer had to meet to receive the award were:
He must be foremost in his contribution to the skill and the science of boxing and he need not be a champion.
The recipient must combine with his high place in the ranking of fighters a similar position as a sportsman.
He must associate with the abilities as a fighter good public relations and a reputation for clean and moral living.
The boxer receiving the award must be recognized as an example to the growing American youth.
The Ring twice chose not to present the annual award because of out-of-the-ring activities. The publication said Primo Carnera should have received the award for 1933, but they chose not to give it to him because of his ties to organized crime. In 1966, the magazine said Muhammad Ali would have been the recipient, but because of his membership in the Nation of Islam and his objection to the U.S. military draft, he was denied the award. That decision was reversed by The Ring in 2017.
The recipient of this annual award originally received a gold and silver medal. Later awards included a belt and a plaque.
---