Matthew Podgorski
Jump to navigation
Jump to search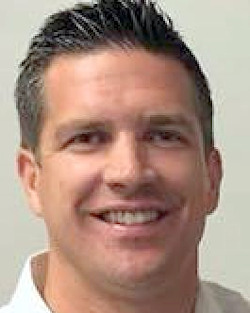 Name: Matthew Podgorski
Birth Name: Matthew Peter Podgorski
Hometown: Illinois, USA
Birthplace: Illinois, USA
Judge: Record
Referee: Record
Supervisor: Record
Amateur Boxer: Record


Matthew Podgorski is from a boxing family. The brother of former amateur boxer Mike Podgorski and the son of former professional boxer and boxing official, and current member of the IBF Board of directors, Pete Podgorski. Matthew is also the creator of the Pod-Index system.
As an amateur boxer, Matthew won the 1994 C.P.D. North Sectional title, losing by decision in the city finals at Chicago's historical International Amphitheatre.
Podgorski trained in the Chicago Park District gyms at Portage Park, Brooks Park and Stateway Gardens finishing his amateur boxing career with a 29-6 won-loss mark.
In 1997 Podgorski won the Chicago Golden Gloves junior-welterweight & the Chicago Park District welterweight City Championships.

In the fall of 1997 Matthew was the runner-up for the Chicago C.Y.O. Open division, Jr. Middleweight Championship, losing a split decision to Rudy Cisneros.
In 1998 Podgorski was a Chicago Golden Gloves Sectional Champion and runner up for the Open division title. Due to a staph infection, Podgorski was hospitalized and unable to participate in the open division finals.
During his amateur career, Podgorski fought several boxers that went on to the professional ranks, such as Jimmy (Brisino) Gonzalez, Emanuel Hernandez, Adam Trupish and Rudy Cisneros.
Podgorski graduated from NEIU (B.A.) in Chicago and received his Master's degree in Public Policy from Pepperdine University, Malibu CA in April of 2004. Along with his full time position, Podgorski has been a adjunct professor for N.E.I.U. teaching classes related to Political Science.
Podgorski has officiated amateur and professional boxing as a judge, referee and timekeeper since the fall of 1998. Podgorski became one of the youngest officials to officiate a World Title fight when he judged a bout for a WBF Cruiserweight Championship in 1999.
At the end of 2014 Podgorski stopped officiating professional bouts and took an invitation from the WBA to supervise title bouts, which he did until 2016.
In 2019 and 2020 Podgorski has assisted the WBC as a advisor and evaluating ring officials.
Family History
Grandparents-parents, family names - Podgorski, Probst, LaMontagne, Lynn, Legenza and Richau
External Links
Video clips of Open division amateur bouts 1997. [1]
Video clips, last couple of amateur bouts, early 1998. [2]