World Boxing Association
Jump to navigation
Jump to search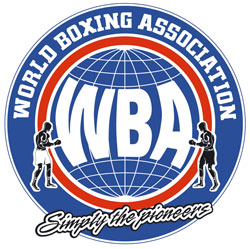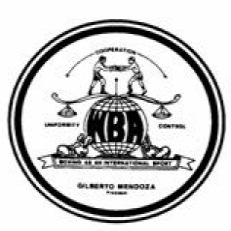 The World Boxing Association (WBA) is the oldest still active world sanctioning body, having its origins in the National Boxing Association.
Presidents
Super Champions
In 2001, the WBA created a new title: Super Champion. Their website states:
The SUPER WORLD CHAMPION CATEGORY OR UNDISPUTED WORLD CHAMPION was created for those World Champions who hold the title of two or more organizations recognized by the WBA, like the World Boxing Council (WBC), the International Boxing Federation (IBF) and the World Boxing Organization (WBO).
However, the WBA also gives Super Champion status to fighters who aren't unified champions. Featherweight champion Chris John was named Super Champion even though he wasn't a unified champion. The WBA said it was an award for making ten successful title defenses. Welterweight champion Antonio Margarito was also named Super Champion even though he was not a unified champion and had not made a single title defense.
When a fighter is elevated to Super Champion, the regular title becomes vacant. Critics claim that the WBA created the Super Champion title just so they can collect more sanctioning fees. [1]
The first announced WBA ratings, on August 1962
References