Montreal Forum
Jump to navigation
Jump to search
Montreal, QC, Canada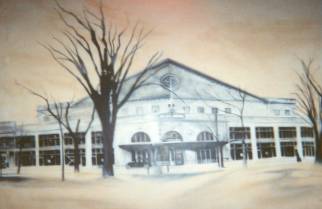 The Montreal Forum, located at 2313 Saint Catherine Street (St. Catherine & Atwater, just north of Cabot Square), existed from 1924 to 1996, and had a capacity of 11,000-14,000 for boxing. Its inaugural professional boxing show was held April 20, 1925. It became the preeminent boxing venue of Montreal from the 1920s and for many years later. And, of course, the Forum was the home of the Montreal Canadiens ice hockey team for many, many years.
A number of world bantamweight title bouts were held here in the early 1930s, when Montreal was doing more than any other city at the time to promote the 118-pound weight class. (National Boxing Association President Edward Foster was to acknowledge by 1934: "I consider Montreal the logical bantamweight capital of the world." The Standard (Montreal) June 21, 1935.) The Forum, and Montreal in general, has hosted numerous world title contests, with the Archie Bell vs. Pete Sanstol bout having been the first world title bout ever held in the city. (See also, World Title Fights Held in Canada.) As of 1977, excluding exhibitions, no fewer than 52 world champions had fought in Montreal--many in the Forum. Its final boxing show was held December 5, 1995.
The Forum was gutted and converted to a shopping, bowling and movie theater mall. Its grand history as a boxing venue gets virtually no mention in the memorabilia that the current Forum management displays on the walls of the upper floors, mostly devoted to the proud history of the Canadiens. (Image of 1924-1938 version; image of the site today.)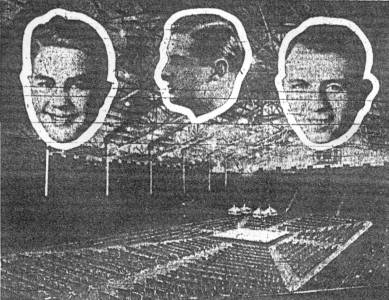 Some of Montreal's and the Forum's better-known promoters include:
Some of the latter information on promoters is courtesy of Boxing Illustrated, August 1977, pp. 44-51.
External Links