Pete Podgorski
Jump to navigation
Jump to search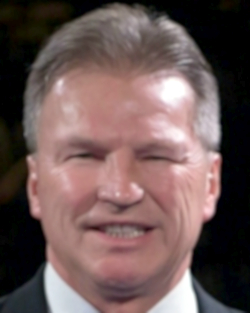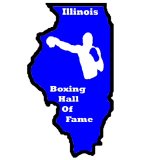 Name: Pete Podgorski
Alias: Hammer-The Percentage Man
Birth Name: Peter Paul Podgorski/Podgorsky
Hometown: Illinois, USA
Birthplace: Chicago, Illinois, USA
Stance: Orthodox
Height: 173cm
Matchmaker: Record
Promoter: Record
Judge: Record
Referee: Record
Supervisor: Record
Pro Boxer: Record
Amateur Boxer: Record


Total record of opposition at time of meeting, 230-129-27
Purported Amateur Career Record
Amateur record: 45-12, 20 Knockouts (RSC) Listing on boxrec is 42-9 missing six bouts, 3 wins 3 losses, afaik. Not included because of not having specific dates, names etc. for those bouts.
1972, Chicago, C.Y.O. 147 lb. Champion Novice tile.
1973, Wisconsin, Fox Valley - Golden Gloves 147 lb. Champion Open Division.
1973, April, September, Fought as a member of U.S.A. Boxing Teams at Welterweight and Jr. Middleweight.
Results include a TKO win over Terry Wingo in 1973 on a supporting bout of card, USA vs. Poland. Also a Split Decision loss to Terrance Riordan of Ireland at Soldiers Field in Chicago as a member of USA team vs. Ireland.
1977, March 31st (last amateur bout) - Won Chicago Park District, 156 lb. Open Division Championship vs Allen Muleman Alexander.
Podgorski's amateur record includes wins over several tournament champions, many of whom turned professional: Allen Muleman Alexander, Robert Hughes, Harold Scully Jr., Johnny Lira, Willie LaBoy, Warren Thunder, Lewis Velez, Frank Mc Govern, Stan Cooper, Enrique Maldonado, Rick Wilson, Jose Mendoza, Tony Kitchenakow and Billy 'Shane' Page.
Catchphrase during Final instructions as referee,'Come out bangin'at the Bell!'
                   === Professional Titles ===

United States Mid-West Regional Light Middleweight Title [1]
United States Mid-American Regional Light Middleweight Title [2]
note *** Listing of titles later changed from Light Middleweight to Super Welterweight
Officiating Record
As of April 2016, Podgorski has officiated 100+ total title bouts and eliminators.
World Championship Title bouts, Officiated as a referee and judge (64).
Location of bouts officiated and title bouts worked as Supervisor include traveling to Argentina, Australia, Canada, Columbia, Denmark, England, France, Germany, Holland, Ireland, Italy, Mexico, Panama, Philippines, Poland, South Africa, Sweden and several States in the U.S.A.
Notable Fights Refereed
Notable Fights Judged
Family Boxing History
Pete is the son of Ray Podgorski a retired electrician (local 134) who had one amateur contest. Working the corner for Ray in his bout was NFL Pro football legend Red Grange. Podgorski's opponent received his instructions from NBA star George Mikan.
Brother of professionals, Stan and Leo Podgorski. Pete is the father of former amateur boxers, Mike Podgorski (11-0) who won a Amateur title in the Jr. division defeating future pro Francisco Tafoya and also the father of Matthew Podgorski, a professional Judge and Referee, who as an amateur compiled a record of 27-6 winning the Chicago Golden Gloves and Park District Tournaments in 1997.
Title History
Bout originally for: USA Mid West Jr. Middleweight title Weight class later redefined as Super Welterweight and now listed as vacant USA Mid West super welterweight title.

Boxers who Podgorski lost close decisions to, that were ranked either Regional or Worldwide include, Harold Brazier, Jack Callahan and Randy Mitchem. Family History Grandparents, family names - Podgorski/Podgorsky, La Montagne, Lynn, Legenza
Amateur Boxing Shows: In 1985, 1986 & 1987 Podgorski had the annual Chicago Park District boxing shows of nearby Portage Park held at Dunham Park, the recreation facility that he managed. Pete promoted the shows and embraced the opportunity to train the local participants, make the matches, order professional/type boxing posters and announce the shows. These show preparations were done along with most everything else involved in putting an amateur boxing show together.
Listed in the publication Third Man in the Ring google books
External Links
Opinions

http://www.like2do.com/learn?s=Referee_(boxing)
International Boxing Federation IBF/USBA Board of Directors
Officiating History - Title bout record
Total Bouts Officiated
Regional & Other Titles Judged
World Title Bouts -Judged
Regional & Other Titles Refereed
World Title Bouts - Refereed
1,016
29
22
33
42
Totals Incomplete
Years Officiated
1987 - 2016
*******
aka Peter Paul Podgorski
Pete Podgorski has been involved in Boxing most of his life. Along with fighting as an amateur and a professional which was part time also working full-time as a recreation supervisor and part-time as a physical education instructor for elementary schools. Pete also was a referee and judge for amateur and Pro. and participated as a Matchmaker and promoter for amateur shows that he held at the facility he was in charge of for the Chicago Park District. He has been involved in almost every aspect of boxing, training Fighters, working corners along with officiating, which he did the majority of his boxing career.